Governorship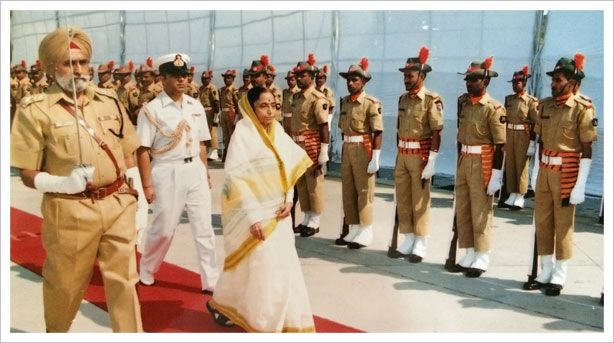 First Woman Governor of Rajasthan
On 8 November, 2004 Tai assumed the office of the Governor of Rajasthan becoming the first woman to hold this august office. The fact that the State was governed by Mrs. Vasundhara Raje from Bharatiya Janata Party was not at all an issue. Tai discharged her duties meticulously, impartially and in the best interest of the State. She proved beyond doubt that with a principled and just attitude, any assignment can be handled objectively and effectively.
As Governor, Tai's responsibilities were varied, she was Head of the State of Rajasthan, Chancellor of all State Universities and Chairperson of the West Zone Cultural Center. She ensured that each and every role was given equal importance.
She indulged in diverse areas of activities where on one hand she addressed the 'International Conference on Exploration and Utilization of Moon' and inauguration of the 'National Conference of Association of Plastic Surgeons of India', on the other hand she encouraged 'Aao gaon Chale', a nationwide rural health project and flagged off a rally against 'Bhroon Hatya' (foeticide).