Lok Sabha (MP)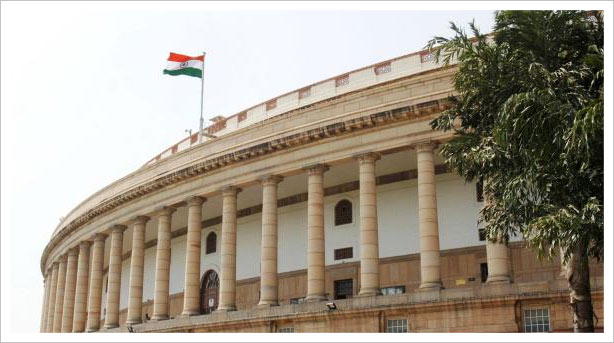 Elected to the Sixth Lok Sabha
Tai was given a ticket for contesting the sixth Lok Sabha elections from Amaravati constituency which she won with a huge margin of 55,481 votes and was sworn in as the Member of Parliament on 9 July 1991. Congress party formed the government under the leadership of Shri P.V. Narashima Rao. Mrs. Patil was made the Chairperson of the House Committee, Lok Sabha.
An Active Parliamentarian
Tai was an active Parliamentarian; any discussion which was relevant for the nation was significant and substantial for her. Dr. Manmohan Singh, as the Finance Minister, presented the Budget in 1991, which set the tone of liberalization of economic policies in India, Tai in her capacity as MP, complimented the budget profusely, but at the same time highlighted what she felt was deficient. "The Budget that is presented spells out his financial philosophy. It is going to expedite and enhance the economic movement. It has taken into account the happenings in the economies worldwide. But this Budget does not recommend any solution or provision to counter the dangers of increasing population". It was her conviction to put forth her views without any apprehensions and trepidations, in any forum, which established her credibility as an active and indomitable politician.
As in Rajya Sabha, Tai earned a reputation of being an efficacious and an articulate Member of the Parliament. Her questions covered a wide spectrum and reflected her keen sense of perception and understanding of the system. The issues raised extended from one end of the continuum to the other. They ranged from current to longstanding, those related to internal politics and which had international ramifications. Without exception, nearly every Ministry faced queries from Tai and her doubts reflected her genuine apprehensions about the issue involved – "Is the Government proposing to formulate any 'National Food Processing Policy', if so, the time by which this policy will be in place?" "Has the Government accepted the Dunkel proposal in Toto in the agricultural sector?"
She was never the one to accept things as they were and was always trying to look proactively at the growth graph of the nation. When the demand for grants for Agriculture, Food and Rural Development Ministry was being debated she put forth very cogent arguments which revealed her in-depth appreciation and connect with the rural India. She said, 'Urban Cooperativ e Banks cannot re-appropriate the funds to the rural areas because the Reserve Bank does not permit so. ..I think we can propose this change and ask the Reserve Bank to allow the Urban Cooperative Banks to provide finance for agriculture as well".
Consequent to the Babri Masjid demolition, a No Confidence Motion was introduced in the Parliament in 1992. Tai said, "If we are all sincere and honest to our oath of allegiance, we should not demolish any temple or any mosque. We should rather try to bring peace and harmony in the country".
Raised social welfare issues especially related to women
She had always been vociferous about issues which concern women. She firmly believes that it is the exploitation meted out to them which makes them socially weak. Hence, whenever there was an opportune time, Tai exalts their cause in Parliament. During a debate on agriculture it was Tai who highlighted the silent contribution of women in 'Green Revolution', she asked for concessions for women farmers as they too were a part of the weaker section, and her demand was immediately accepted. It was at Tai's insistence that a committee of governors was set up in 2008 to make recommendations for the socio-economic empowerment of women. This finally culminated in the Government of India announcing a Mission for the Socio-Economic Empowerment of Women.
In 1995, Pratibhatai was invited to the 'World Conference for Women' in Beijing. Among all the Indian Women Parliamentarians attending the high profile meet Tai was selected to address the gathering on behalf of India. While speaking on the occasion, Tai voiced her sentiments about women's unity. She recited a poem from her school days as follows, "If all the rivers in the world were one what a great river it would be; if all the trees in the world were one tree what a great tree it would be" and extending the same thought to women's unity and power she remarked amidst thunderous applause, "if all the women in the world spoke in one voice against terrorism and war and in favour of peace; what a great voice it would be."
Smt. Pratibha Patil's Political Journey