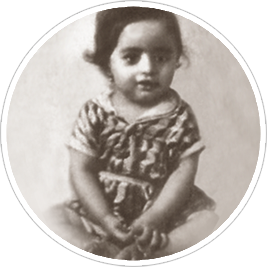 Childhood
Pratibha was born on 19 December, 1934 in Jalgaon to Gangabai and Nanasaheb, who was posted there as a Government Prosecutor. She was the third among six siblings. Her early childhood was spent in Jalgaon and Chalisgaon besides her ancestral village of Nadgaon. She lost her mother at an early age of 12 and was brought up under strict supervision of her aunt Baasaheb who ensured that she observed all customs of her community especially the religious ones. Thus was laid the foundation of a strong willed, caring, disciplined and a thinking adult.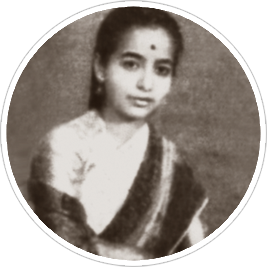 Education
Pratibha's father, Nanasaheb, kept the word given to his wife of educating their only girl child and ensured that she got double graduation in Political Science and Economics. Pratibha expanded her learning to acquire the degree of Bachelor of Law after getting elected as Member of Legislative Assembly (MLA) of Maharashtra. This broad education empowered her intellectually in her work as minister of various state departments and later in various constitutional positions at the Centre. As a college girl, she took active interest in co-curricular activities and in particular excelled in Table Tennis sport wherein she won various district level championships.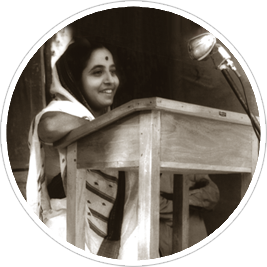 Political Initiation
Pratibha's maiden speech at Rajput convention in Chalisgaon left an indelible impression on her community elders and around the same time the then Chief Minister of Maharashtra, Yashwantrao Chavan, had put forth a policy to induct educated young girls into politics. Based on her educational qualification and communication abilities, she was given the Congress Party ticket for Edlabad constituency. She defeated three veteran leaders to win her first election in 1962 and continued to represent the constituency for five more terms till 1991 (when she moved to national politics)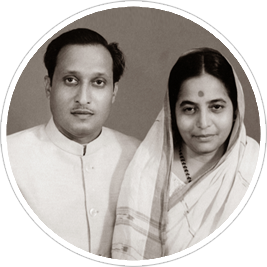 Family
In 1965, Pratibha married Dr. Devisingh R. Shekhawat who is not only a renowned educationist but also a socio-political leader in his own right. He represented Amravati constituency as an MLA (1985-90) and later became the first Mayor of Amravati in 1992. In the field of education, Dr. Shekhawat has been a senate member and acting Vice-Chancellor of Amravati University and was also member of Maharashtra State School Education Board committee for defining the Chemistry subject curriculum and jointly authored text books for middle school. Dr. Shekhawat has been a pillar for support for Pratibha and they have two children, Rajendra (Raosaheb) who has followed in his parent's footsteps to become an MLA and Jyoti, who is an engineer, has carried forward.