Smt. Pratibha Devisingh Patil was born on December 19, 1934 in Nadgaon village of Jalgaon District, Maharashtra.
Smt.  Patil assumed office as the 12th President of India on July 25, 2007.  She was the first woman to be elected to this august office.
Immediately prior to her election as the President of India, Smt. Patil was the Governor of Rajasthan from November 8, 2004 till June 21, 2007.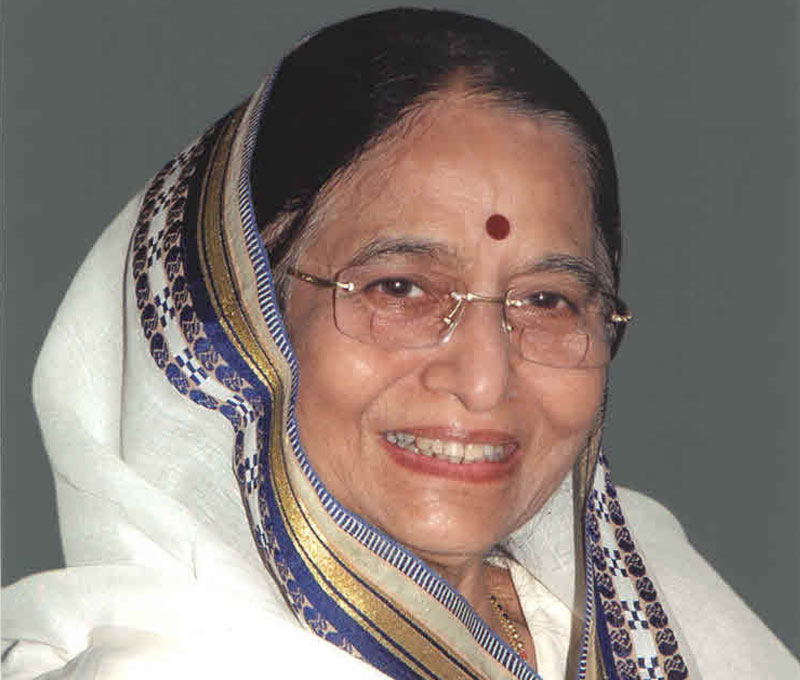 Education:
Smt. Patil received her early education from RR Vidyalaya, Jalgaon and later obtained her Master's degree in Political Science and Economics from the Mooljee Jetha College, Jalgaon. Later, she obtained the degree of Bachelor of Laws (LL.B.) from Government  Law College, Bombay (Mumbai). While in college, she took active part in sports, excelled in table tennis and won several shields at various Inter-collegiate tournaments. Even as an MLA, she pursued her studies as a law student.
Professional Career:
Smt. Patil started her professional career as a practicing lawyer at the Jalgaon District Court and simultaneously devoted herself to various social activities, especially, for the upliftment of  poor women.
Political Career:
At the young age of 27 years, she successfully contested her first election to the Maharashtra State Legislature from the Jalgaon Assembly constituency.  Subsequently she was continuously elected four  times as MLA from the Edlabad (Muktai Nagar) constituency  till 1985. Thereafter, she served as a Member of Parliament in the Rajya Sabha from 1985 to 1990 and  later  got elected as a Member of Parliament to the 10th Lok Sabha in the 1991 General Elections from the Amravati constituency.  She enjoys the unique distinction of not having lost a single election that she contested till date.