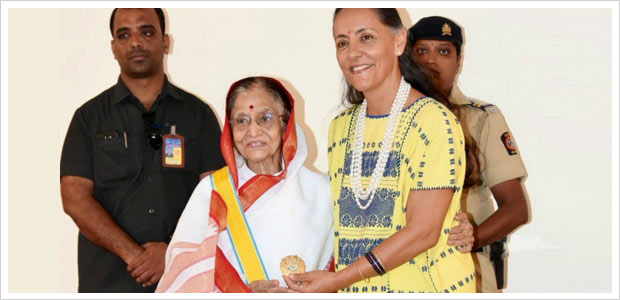 Honored with 'Órden Mexicana del Águila Azteca' Award.
Former President Smt. Pratibha Patil received the 'Order of the Aztec Eagle' award from the Ambassador of Mexico to India, Melba Pria on Saturday, 1st June 2019. This is Mexico's highest civilian honour for her contributions to cement the India-Mexico business partnership during her presidency.
The ceremony was held in the MCCIA Bhavan, Pune on Saturday 1st June 2019. With this, Smt. Pratibha Patil becomes the second Indian head of the state to get the award after late President S Radhakrishna.