Rajya Sabha (MP)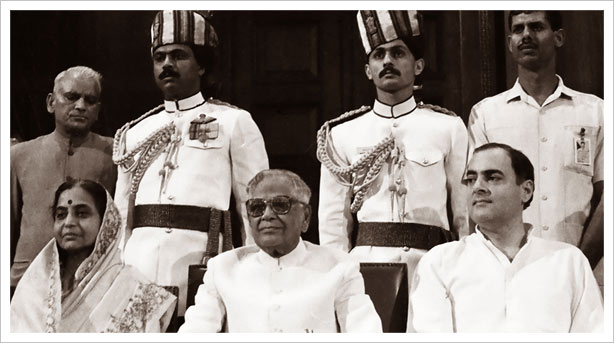 Move to National Politics – Member of Parliament
Mrs. Pratibha Patil moved into national politics in 1985, as a member of Rajya Sabha and within a short period of time she was elected as Deputy Chairperson, Rajya Sabha on 18th November, 1986.
Given the vastness of India's democratic structure, number of parties, varied ideologies and the prevailing political turmoil, due to the raging Bofors issue, it was expected that some of her rulings would create uproar and they did; but without any heartburn. Most of her rulings were acceptable to all parties; the reason being that her decisions were based on logic, not emotions. They were backed by rules, conventions and precedents. Her mature handling of the Rajya Sabha proceedings was an outcome of her inherent strength and more than two decades of State Legislature experience.
In November 1988, she resigned from the Rajya Sabha to come back to the State politics as the President, Maharashtra Pradesh Congress Committee and spearheaded the Congress party campaign for the Lok Sabha elections in Maharashtra. She herself was elected to the Lok Sabha from Amravati constituency and became Chairperson, House Committee, Lok Sabha in 1991.