Major Achievements of Business Delegations
BRAZIL:
MoU signed between CII and FIRJAN (Federation of Industries of the State of RIO Dejaneiro) to promote trade and investment between RIO and India.
MoU between SESI, an organization with CNI (National Confederation of Industries Brazil) and CII to work in the field of social welfare and CSR.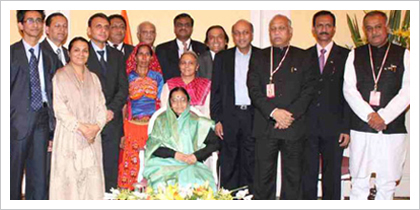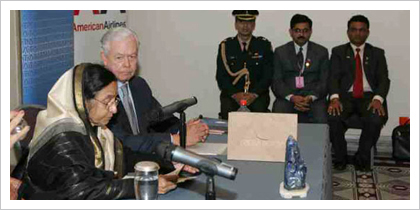 MEXICO:
CII signed an agreement with COMCE (Mexican Chamber) to set up a joint business forum for increasing trade and investment between Mexico and India.
SEWA signed an agreement with India-Mexican Business Chamber to start a Mexican chapter of SEWA.
Pratibha Patil received the ''Órden Mexicana del Águila Azteca'' award from the Ambassador of Mexico to India, Melba Pria on Saturday, 1st June 2019.
CHILE:
NIIT had a tie up with a company for IT education after an interaction organized by Chile-India Chamber of Commerce and CII.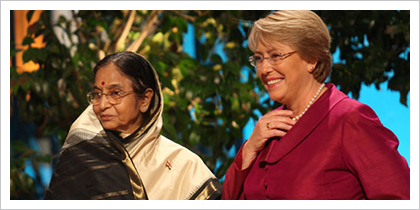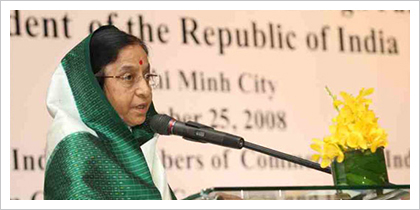 VIETNAM:
KCP Ltd has set up a new sugar plant in Vietnam.
Angeliqve International Limited have acquired an infrastructure project in Vietnam.
SPAIN:
MoU on Agriculture signed between Ministry of Agriculture and Spanish Ministry of Environment, Rural and Marine Affairs.
MoU on Renewable Energy signed between Indian Ministry of New and Renewable Energy Resources and Spanish Ministry of Industry, Tourism and Trade.
MoU on Tourism signed between Indian Ministry of Tourism and Spanish Ministry of Industry, Tourism and Trade.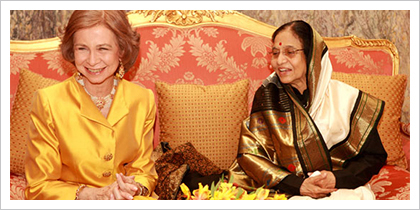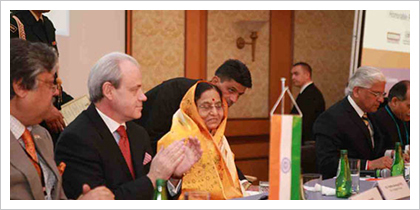 POLAND:
Two Government to Government agreements in Tourism and Health and Medicine were signed which were to open new areas in both these sectors namely Yoga and Ayurveda.
TAJIKISTAN:
Atlas Cycle could make a breakthrough despite facing challenges from the Russians and Chinese.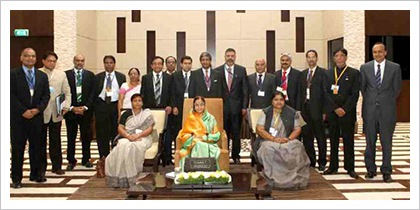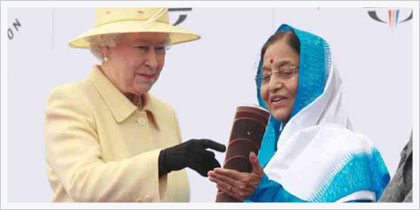 UNITED KINGDOM:
A MoU was signed between FICCI and the Organisation Committee of the Commonwealth Games 2010 Delhi to enhance business outreach and promote India's attractive investments and business destination.
UAE:
CMD BEML, had a successful meeting with Dubai Metro to extend BEML expertise to the prestigious infrastructure project in the Emirates.
Apollo Hospitals got a major breakthrough for establishing Referral Centres in UAE.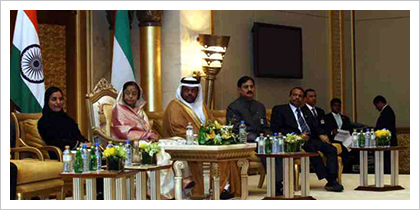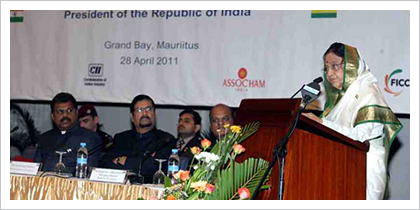 MAURITIUS:
Several leads were made along with finalization of various collaborations and initiatives by Indian Businessmen related to providing scholarships to Mauritian students and collaboration with R&D and Commercial Institutions in Mauritius to set up a State of Art Cement Grinding and Packaging Plant in Mauritius.
SOUTH KOREA AND MONGOLIA:
Nirmal Seeds have had a tie-up with Korean Agri Industries for the promotion of better quality papaya and other agro products.
Sikkar Travel Private Ltd have had a tie-up with the 2nd largest tour Operator in Mongolia for encouraging Buddist Tourism and also a tie-up has been made for educational trips to Mongolia.
Mukul Group has reached an advanced stage of discussion in Power and Energy Sector with a Korean Company.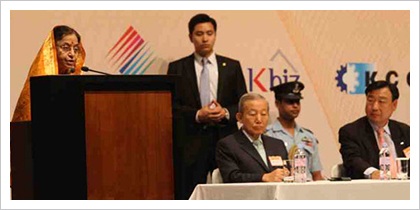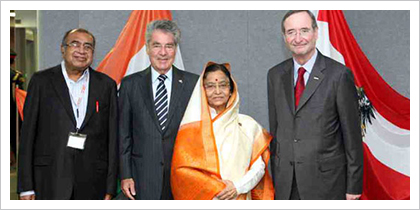 SWITZERLAND AND AUSTRIA:
Modi Enterprises made 2 main leads

With Vnordick International Holdings for luxury brands. It is a joint venture.
Tied up with Swiss Federal Institute for Technology for setting up of Green Technology in their upcoming University in Jharkhand.
Dr. Aswini Gupta's Chartered Accountancy Firm generated 3 main leads. His BSE SME Exchange model generated interest and further deliberations are on with

Swiss India Chamber of Commerce
Credit Suisse
KPMG

Horizon Group of Companies could tie up 3 new customers for their manufacturing products.
DY Patil Group along with Swiss Federation Institute of Technology is furthering its interest in setting up of a Zero Energy Building in Pune.
KAJADE Group of Companies tied up technology transfer from Swiss and Austria in the field Energy Sector. They got around 10-12 leads to start with. They are also planning a JV with an Austrian Company Freylo in the construction sector.
Bank of Baroda furthered their discussion of setting up a Bank of Baroda branch in Switzerland.
SEYCHELLES AND SOUTH AFRICA:
In Seychelles the business delegates were made aware of the various incentives to foreign investors being offered by the Seychelles Government like tax holidays etc. Infosys BPO Limited, Cambridge Technology and SARC & Associate (financial services) have made several leads which need to be pursued further.
In South Africa leads were made in the construction, infrastructure and ICT Sectors, in the manufacturing and ago-processing sector and also in the mining and energy sectors.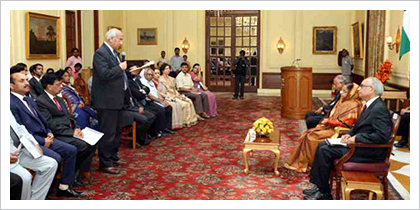 In Construction, Infrastructure and ICT:
Educomp Global Solutions offered its services in Education Sector for their BEE (Black Economic Empowerment) Programmes. Detailed discussions were held.
Infosys BPO Ltd highlighted the various services Infosys is offering to Global Clients and its applicability to South Africa. Rounds of discussions were held.
In Manufacturing and Agro processing sector:
Since tax benefits are extended to companies setting up manufacturing and agro processing units in South Africa, several opportunities were explored especially by DUNAR Foods, Samrat Beverages.
In Mining and Energy:
Action Group of Companies furthered their discussion in the mining sector. Platinum, coal and gold were identified as high potential areas of business interest.