Akshara family wishes you a very Happy Birthday & a Heartfelt Gratitude
A token of gratitude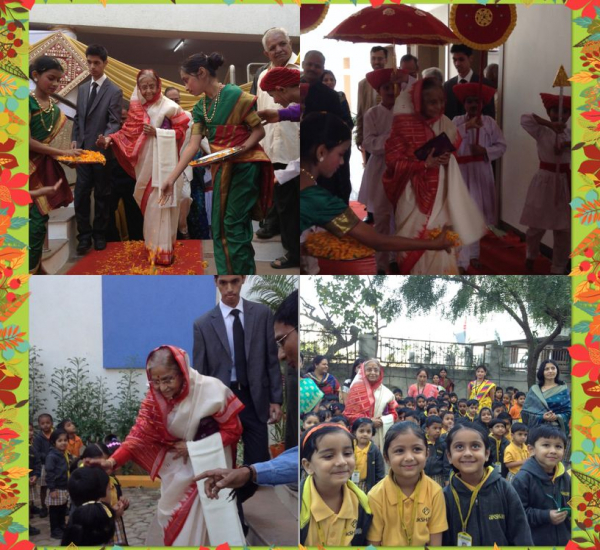 Respected Ma'am,
Good morning !
A token of gratitude from us…
The dawn of Dec nineteenth heralded the birth of an extraordinary girl child,
She opened her eyes and the world smiled,
Little did anyone know at that point in time,
That she will grow up to be a woman of substance and sublime,
The girl grew up to be a resolute lawyer,
To help every destitute woman was her ardent desire.
A fine table tennis player and with degrees in Political Science, Economics and Law,
The misery of the women and the pain of the poor, this young girl saw.
She set forth in politics at the age of 27 to serve her nation,
Won millions of hearts with her dedication, passion, and patience.
Was a doting mother who nurtured her children with values of duty, love and care,
And fulfilled every official role with devotion and determination that is found so rare.
First woman governor and the first woman President of India she became,
Women empowerment and providing Education to All remained her sole aim.
At 74, with her spirit of fortitude, she ventured to be flown in a combat plane and touched the azure sky,
Was awarded the highest civilian award to a foreigner by the government of Mexico for strengthening bilateral ties.
With her blessings, Ignite and Spandan were a great success,
And in these 10 years in every field, we have made progress.
Respected Mam, You have touched the lives of every member of Akshara family,
And taught the biggest lesson of life – Work for the nation and humanity .
On Dec 19, 2020, on this unprecedented moment today,
Akshara family celebrates your birthday and the 10th Commemoration day.
Very Humbly with love and reverence in our hearts, we wish to say….
A heartfelt gratitude and sincerest birthday wishes are extended to you today.
Happy Birthday Ma'am.
??
Regards,
Akshara Family.
(Composed by Mrs. Sonika Singh)